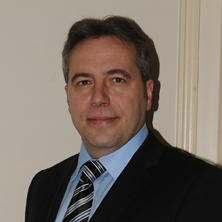 Alec Fitzsimons
Associate
A highly experienced HRD professional with 30 years of public and private sector experience, Alec has a wide line of latitude from many sectors – demonstrating measured success in all. He has extensive consultancy experience in Canada, Europe and the USA. He is capable and competent to work at both organisational, team and individual levels. His corporate background includes being a UK Training Manager and an HRD Manager.
His competencies include:
Leadership and management
Business improvement
Problem solving/team effectiveness
Project Management
Organisational Development
Organisational transition/culture
Accelerated learning
Performance Management Systems
Performance coaching and coaching skills
Assessment Centres
Some recent assignments have included leadership training for the NHS Executive; delivery of a European multi-level leadership and management programme for a global company; a management and leadership programme for DEFRA; a transformational modernisation and change programme for a company that is 180 years old; a development event for 40 European HR Managers in London; delivering an OD project for a banking client requiring both team and individual change; and an international performance improvement project for a dysfunctional team of stakeholders.
In 2021, Alec designed and delivered a behavioural change programme for a multisite manufacturing company across six sites in Europe. In 201, he designed and delivered a National Coaching skills initiative for advisors to the World Bank.
Alec holds a number of qualifications:
IPD
Psychol. Society Level A & B
MBTi Qualified
LS1 & 2 Personality Leadership Profiling
Organisational Cultural Instrument
16PF
NLP Business Practitioner
Dip' Employment Law
Certificate in Training and Development (ITD Award of the Year)