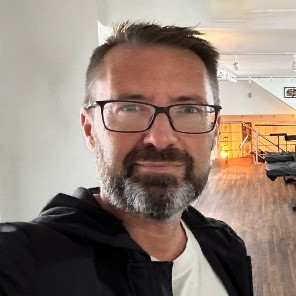 Ian Francis
Associate
Ian is a motivated and motivating Learning and Development professional with experience of unlocking the potential in others both in the UK and internationally. He employs his infectious enthusiasm and coaching style to build strong, close working relationships. Specialising in grasping advanced learning and development theory, he transforms it into useful, engaging and practical learning solutions.
An influencer at board level, Ian can deliver strategies that have an impact from the shop floor to the senior leadership team, whether it is working with the ILM to create an accredited team leader programme or coaching overseas to CEO level. He has proven track record of making a difference at all levels and enabling a business to deliver through people.
Initially, Ian worked for one of the largest contact centres in Europe as people manager then Head of Outsourced Training for BskyB and other blue chip companies. Ian draws upon this people management experience to bring his training to life. His workshops focus on the application of best practice in the real world – his pragmatic approach ensures participants feel involved and empowered. A career change led to a spell as a facilitator for the largest train operating company in the UK. Rapidly promoted to the role of People Development Manager he spent 7 years shaping the Learning and Development offering. This role involved working with new recruits and senior leaders alike as they progressed through the company.
Ian specialises in leadership, management and interpersonal skills training using his collaborative facilitation style. He employs his down to earth approach to unlock the potential in people and enable personal growth. He is at ease whether training large groups or focusing on one to one coaching sessions.