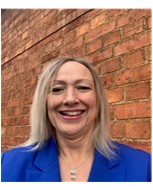 Jane French
Associate
Jane is a results-oriented, creative and dynamic individual who has had a successful consulting career in delivering behaviour, safety and culture change in both private and public sector organisations. She has extensive experience working in high hazard organisations where she has driven change whilst also being able to balance the operational, safety and performance needs of the business.
In addition to her work as a culture change specialist, Jane has also led teams in blue-chip organisations. This makes her training delivery pragmatic and accessible, always focused on how learning translates into practical action.
Trained in public speaking, Jane's facilitation is always delivered with high energy and a down to earth sense of humour that makes learning stick.
Jane has experience working at all stages of safety culture change, from board level strategy down to working with on-site teams. She is qualified in training and learning development (CIPD) and coaching and mentoring (ILM) both to level 5.
Jane has undertaken a wide variety of projects across diverse industries including oil & gas, power generation, infrastructure, construction, automotive and rail.
Her work includes the following examples.
Leadership of a long-term safety change programme which achieved:
A reduction of 40 lost time accidents over two years
The implementation of a safe behaviour work stream for a 2500 strong workforce
Collaboration between trade unions and the senior leadership team by creating a common vision and alignment on safety programme goals
An impactful communications plan to support the programme
The recruitment and development of a safety coaching network to support the change in the long term
Supporting the local implementation of a global safety programme which included:
The creation and upskilling of a safety coaching community to support the programme on the ground
The design and delivery of a bespoke safety leadership programme covering leadership, behavioural change, safety conversations, coaching skills and how to create a high performing safety culture.
Qualifications, memberships and other relevant skills
Member of the Chartered Institute of Personnel and Development (CIPD)
BA (hons) English Literature, University of Wales
ILM Level 5 Coaching and Mentoring
Myers Briggs Accredited Faciliator
DiSC Accredited Faciliator