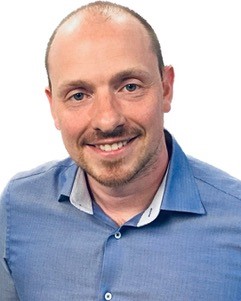 Jonathan Rogers
Associate
Jonathan is an experienced and multi-skilled learning professional with a strong track record of designing and delivering bespoke solutions in the areas of people skills, communication, sales, culture change, influencing and leadership development.
His focus is on designing and delivering engaging and creative interventions that align to company objectives, values, and strategy to ensure long-term results. He delivers to front line employees, team managers and senior leaders.
Jonathan has a long-standing and varied background in training, talent and development that gives him the ability to develop innovative solutions that are strategically aligned to wider organisational goals. He develops programmes that include leadership development, transformational change, competency frameworks, recruitment, coaching and mentoring and more.
Jonathan is comfortable engaging with all levels of an organisation due to his background in senior leadership roles, to ensure that development is aligned to internal performance objectives, reward initiatives and talent management. He is also able to design blended and digital solutions to support modern day working culture.
Jonathan works well with delegates of all behavioural preferences thanks to his operational experience, as well as an energetic and personable style that gets people on board. He holds a degree in training and work-based learning, where he studied a variety of development techniques and their application in commercial environments.
Recent projects include leading a large-scale organisational change initiative that saw successful launches in seven different countries, a transformation programme that delivered a 400% return on investment across Europe, and the design and delivery of a modern leadership culture programme in the UK that is currently being promoted on LinkedIn by the client due to its success.
Jonathan is as passionate about delivering results for clients and customers as he is about developing people. He is often described as going above and beyond to ensure success at every stage of the development process, immersing himself in the culture and commercial aspects of each organisation he works with to deliver sustainable change and uplifts.
Outside of training, Jonathan also focuses on supporting a local charity to help underprivileged children, both fund raising and helping the kids to gain the knowledge and skills they need to be able to embark on successful careers.