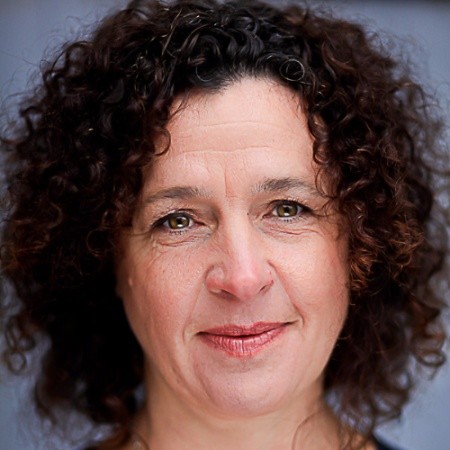 Sarah Legg
Associate
Customer Experience and Leadership
Sarah originally trained as a professional actor at the prestigious Bristol Old Vic Theatre School and spent the first part of her career treading the boards and enjoying the spotlight in theatres up and down the country, as well as playing small TV roles. For the past 20 years she has flexed these skills to use her expertise on communication and human behaviour to work with many organisations in many different industries.
Sarah began working in learning and development in 1997 and in her early career specialised in customer service and customer experience which has since extended to management and leadership development.  Over the years she has developed her skills set to be able to work with a wide range of clients to carry out training needs analysis, learning solution design and development, competency framework development, organisational vision and values design, coaching, facilitator the facilitator, creation of blended learning solutions using the 70:20:10 approach, imaginative instructional design for experiential learning activities and eLearning instructional design.
Sarah's theatrical background has also been used in an impactful way to add value to learning interventions in an impactful way. She regularly works with actors in the learning environment to add authenticity to scenarios and role play and has also written scripts for bespoke training films along with film production.
Sarah's style is lively, energetic and polished with an element of fun and challenge. She is also passionate about adapting the right style and approach for the people and the client. Sarah draws on her experience from working across a wide variety of industries, to both design and deliver highly participative, energetic and fun learning environments so that people want to learn and enjoy their development.
Sarah has worked with in a broad range of sectors including transport, financial services, media, public sector, telecoms and charities. works with all people with frontline teams, team managers, senior leaders and internal training teams to train, coach and inspire people to reach their peak performance potential in their role.
One of the highlights of her career was designing and delivering a bespoke six day training programme for South Eastern Railway and their Customer Service Ambassadors pilot. The team consequently went on to win the prestigious Customer Service Excellence Award at the National Rail Awards in 2017.
Able to draw from more than nineteen years of people management and learning and development experience, Sarah is a dynamic and highly skilled learning and development professional.
Sarah's portfolio includes being a Qualified Business Coach, fully accredited in Insights, DISC and MBTI as well as a Chartered Member of the CIPD.   
A performance orientated learning and organisation development professional who thrives on enabling transformation and delivering results. Skilled at leading and developing teams to deliver exceptional performance and business value. Talented in balancing innovation with pragmatism and efficiency, to design and deliver compelling business solutions in complex, fast paced commercial environments.
Sarah's extensive L&D / Talent experience spans customer service, sales and professional services in a broad range of sectors including financial services, telecoms, media, public sector and construction services. Sarah's client portfolio includes: Google, Sky, British Gas, TSB, Everything Everywhere, Virgin Media, Balfour Beatty, Formica, Vodafone, Morrisons, Severn Trent Water, Mitchells and Butler, New Day, O2, Scottish Power, Hoist Finance, Morrisons, RAC, Hyde Housing, TSB, Barclays, Home Group, Worldpay, Wickes, Energy North West, High Speed 2, NHS Business Services, Anglian Water and Virgin Active.  Above all, he absolutely knows that great people deliver great results.
A qualified and experienced coach with excellent results conducting frontline operational and senior leadership team coaching to achieve sustainable improvements in performance and behavioural change.
Sarah has been responsible for leading significant programmes in leadership and management development, sales and service, talent and customer experience transformation. These programmes have delivered award winning performance excellence and enabled businesses to drive a strategic change agenda and deliver commercial success.