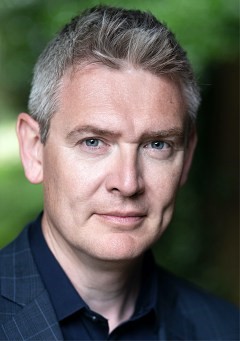 Steve Crane
Associate
Steve is a highly skilled and experienced facilitator who meets the demands, challenges, and unique requirements of each project with integrity and passion. Steve aspires to deliver challenge, support and inspiration. He brings humour to proceedings when required, whilst also recognising opportunities to present individuals with the challenge required to help them experience the 'lightbulb' moments they need.
He has also operated as an actor in theatre and television for over twenty years. Steve began his career with a specialist actor based-learning training company. This background, NLP expertise, and learning and development experience affords him unique insight when delivering sessions, thus allowing him to accelerate delegates' appreciation of their own impact on, and contribution to, the right culture.
Steve is passionate about getting to the heart of an issue for the client Steve has built a varied and successful career enabling client workforces to align their behaviours and values with those of the organisation. He excels in creating a relaxed environment, using various techniques to create and facilitate blended learning for sustainable behavioural change and leadership development.
 His specialist areas include Leadership Development, Theatre Techniques, Behavioural safety, Safety leadership/coaching, Equality, Diversity and Inclusion, Employee Engagement, and Advanced Communication Skills.